What is evaluation storage?
The assessment storage includes two services: Assessment and Blockchain Storage.
Assessment: You can choose a general assessment or immigration assessment according to your actual needs. The assessment is an assessment of your academic information through WSE, and an assessment report and WSE assessment report will be formed for your different needs.
Blockchain Storage: To ensure data security, WSE uses blockchain storage technology for data storage and permanently stores your information. Stored on the blockchain. After WSE warehousing service, you will receive a series of assessment materials, such as WSE assessment report and WSE assessment transcript, which will have a very important impact on your future overseas or employment in Canada.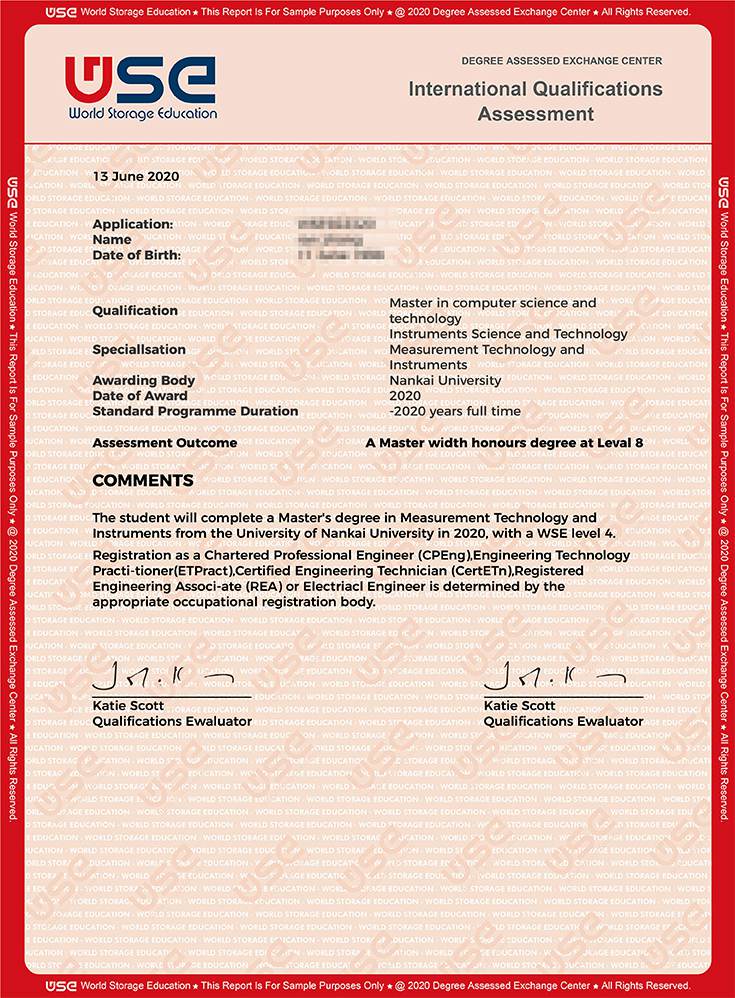 Sample Evaluation Book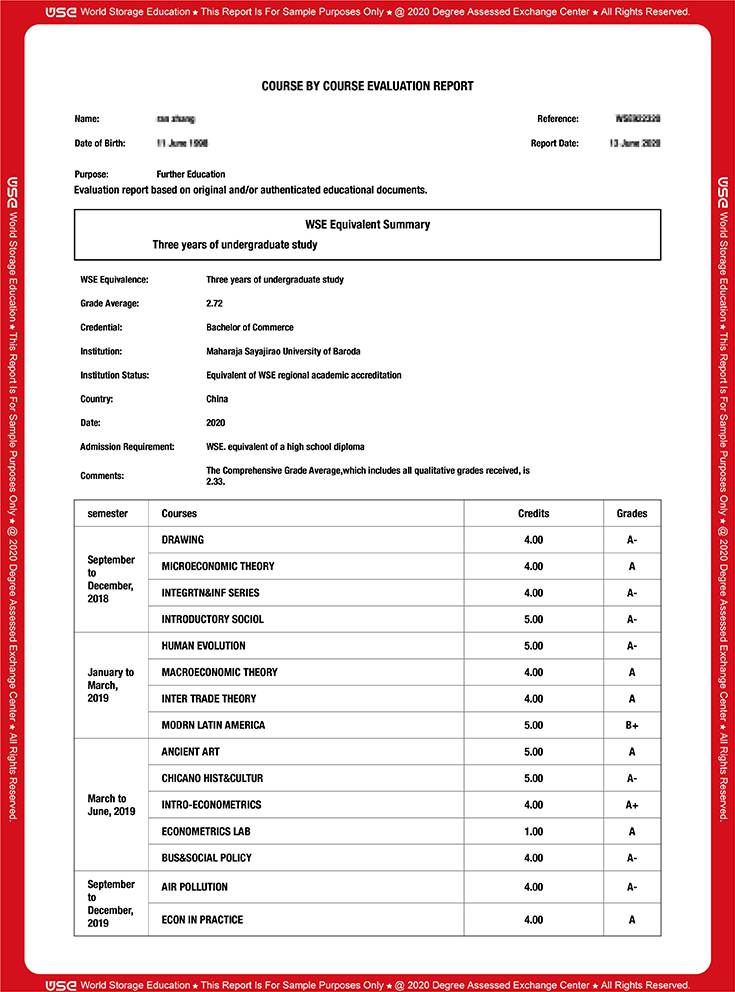 WSE Assessment Report Card